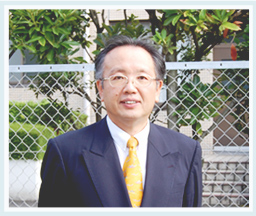 With the rising demand for food safety, our company has always disclosed 100% of the raw material and ingredient information for our products. We design a user-friendly labeling to convey information including the amount of active ingredients when relevant.
Our policy is to use scientific data to create formulas with superior raw materials and to deliver fairly-priced products that will make customers feel the difference.
Also, for corporate customers, we provide quality OEM products with quick turn-around time in small lots at a low price. In recent years, we have actively exported our products particularly to South East Asia but also to other countries.
Life Science Japan Inc. President Toshiaki Shinoda